Fellowship Chloë Kitzinger
17.07.2017 – 31.07.2017
From 17-31 July 2017 Chloë Kitzinger will hold a postdoc fellowship at the IDK Mimesis in Munich.
The title of her presentation at the annual meeting "Theories of the Mimetic" is "Mimesis and the 'Karamazov Question': The Lives of Characters in Dostoevsky and Tolstoy."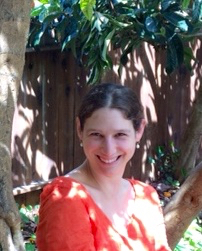 Her research and teaching interests center on the Russian and European novel, literary theory, and intersections between philosophy and literature. Her dissertation at UC Berkeley has the title "Mimetic Lives" and discusses Tolstoy's and Dostoevsky's novels as uniquely rich ground for addressing two basic but underexplored questions: how is the impression of autonomously "living" characters created, distributed, and sustained throughout a novel, and what are the outer limits of this illusion's power to educate or transform a novel's readers? Other current areas of research interest include Russian Symbolism (particularly the writings of Dmitri Merezhkovsky and Andrei Bely), the theory of the novel (particularly theoretical approaches of Georg Lukács and Mikhail Bakhtin), comparative approaches to Russian and European realism and modernism, and the works of Vladimir Nabokov.
On September 1 2017, Chloë Kitzinger will begin as an Assistant Professor of Russian in the Germanic, Russian, and East European Languages and Literatures Dept. at Rutgers University (New Brunswick, NJ).