Mimesis and Art: Heiner Goebbels
Wednesday, 10 December 2014, 18:15h
10.12.2014
The composer and director Heiner Goebbels (*1952) belongs to the most important exponents of the contemporary music and theatre scene. His compositions for ensembles and big orchestras published by Ricordi Munich are currently performed worldwide as well as several of his music theatre works and staged concerts, mostly produced by Théâtre Vidy Lausanne and the Ensemble Modern.
Heiner Goebbels works as a professor at the Institute for Applied Theatre Studies of the Justus Liebig University in Giessen (Germany) and is President of the Theatre Academy Hessen. From 2012 to 2014 he is the artistic director of the International Festival of the Arts RUHRTRIENNALE.
(For further details visit Heiner Goebbels' homepage)
The "Mimesis and Art" talk with Heiner Goebbels will take place wednesday, 10 December, 18:15 - 19:45h in the LMU Main Building/M 018.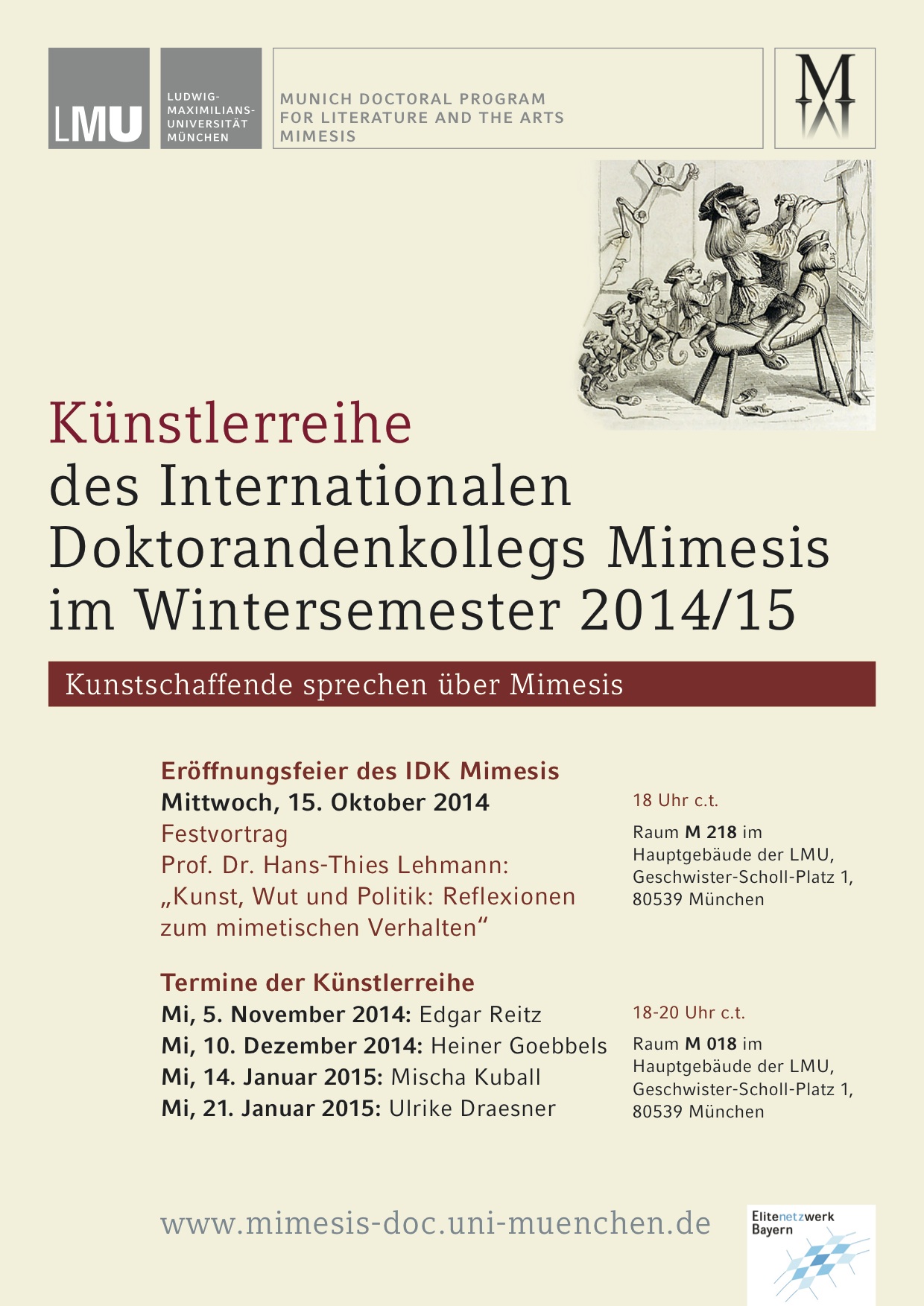 (Click to enlarge)